Ozark Tourism Pioneer Dies
February/02/2017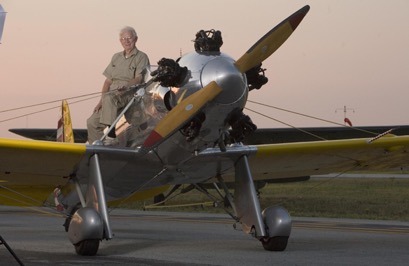 Mark Trimble, and early visionary in the development of tourism in Missouri and the Ozarks, died Sunday morning at his home in Branson.


Guiding the growth of the
Shepherd of the Hills
, at one time the number one outdoor drama in the nation, he possessed the foresight of what Branson could be. After acquiring Fantastic Caverns in the early 1960s he was inspired to create a cave tour that everyone could enjoy by riding on the tour.

His enjoyment of classic cars and vintage airplanes led to the creation of the Ozarks Auto Show and annual auto auction. Many will remember the nightly 'air shows' over Highway 76. His most recent passion was the collection of antique and unusual outboard boat motors with over 1000 restored examples.

One of his real talents and pleasures was marketing. As one of the founding fathers of the Ozarks Marketing Council (Ozark Mountain Country), Mark was still actively involved with tourism through his guidance at Fantastic Caverns.