May/05/2017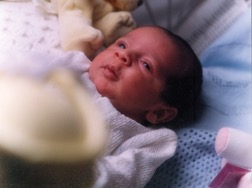 Longtime readers of Show-Me Missouri will remember that photos of my kids once accompanied this column. The baby photo below first appeared in the Spring 1999 issue—the publication's second issue—to announce the birth of our son, Matthew.
Over the years, the practice evolved as Matthew was dressed in a manner that reflected the theme of each issue. When his sister, Lily, arrived two years later, Matthew was forced to share his little corner of fame.
When he was four years old, I had the brilliant idea to take him on one of my research and photography trips, and we loaded up and headed to Bucks and Spurs Dude Ranch in Ava. It was not only the first time I had taken him to "work" with me, but it was also the first time he and I had traveled anywhere by ourselves, and even after all of the trips we have taken since, it is still the one that I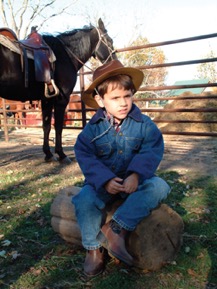 remember the most vividly. Riding through the woods and across creeks with this little cowboy sitting proud and tall atop his horse erased any doubts I may have had about bringing him along. He chatted incessantly about his horse, Fancy, and nature's nighttime symphony that surrounded us as we plodded back to the ranch under a sliver of moonlight and a star-filled sky following a full day of trail riding. Every hundred yards or so he would pause from his ruminations to say, "I love you, Daddy."
Nearly 15 years later a young man bearing a striking resemblance to that little boy stood before a packed football stadium and challenged his classmates to find their individual places in the world. It was only one of a number of "lasts" that have taken place over the past few months, but it was the moment that brought about the emotional realization that the little cowboy had truly grown up. And he has become a much better person than I.
Not every journey over the past 18 years has gone as smoothly as our first trip together not all that many years ago, but many of the bumps along the way seem insignificant at the moment. I hope that those times I was perhaps too demanding were properly tempered with admiration, for I have delighted in witnessing him accomplish things I never attempted and reach heights I never attained.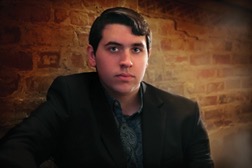 I am both anxious and dreadful of the roadtrip that will take place later this summer as we haul him to college. I can't wait to see him find his place in the world and make a difference in someone else's life. But what I wouldn't give for one more trail ride and to hear that little voice say, "I love you, Daddy."
February/02/2017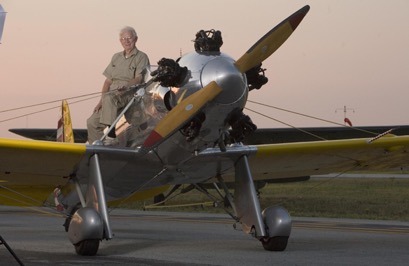 Mark Trimble, and early visionary in the development of tourism in Missouri and the Ozarks, died Sunday morning at his home in Branson.


Guiding the growth of the
Shepherd of the Hills
, at one time the number one outdoor drama in the nation, he possessed the foresight of what Branson could be. After acquiring Fantastic Caverns in the early 1960s he was inspired to create a cave tour that everyone could enjoy by riding on the tour.

His enjoyment of classic cars and vintage airplanes led to the creation of the Ozarks Auto Show and annual auto auction. Many will remember the nightly 'air shows' over Highway 76. His most recent passion was the collection of antique and unusual outboard boat motors with over 1000 restored examples.

One of his real talents and pleasures was marketing. As one of the founding fathers of the Ozarks Marketing Council (Ozark Mountain Country), Mark was still actively involved with tourism through his guidance at Fantastic Caverns.