A visitor to Missouri's National Veterans Memorial in Perryville looks for the name of a soldier lost in the Vietnam War.

St. Louis photographer Greg Kluempers traveled to Eminence to capture this autumn reflection of Alley Spring Mill.

The Landshark Bar and Grill welcomes Parrotheads to Tan-Tar-A's Margaritaville Lake Resort at Lake of the Ozarks.




Smoke drifts in the air as antique steam tractors are fired up during Southwest Missouri's annual Steam-O-Rama.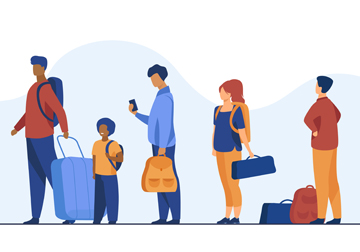 ETCHED IN HONOR
by GARY ELLISON
Writer Gary Ellison's visit to the Vietnam Veterans Memorial in Washington, D.C. led him back to Missouri where a Perryville veteran built a replica of the famous wall for those who may never be able to visit the national memorial.
Subscribe today to read more!
GETTING THE SHOT

by BILL MOTCHAN
Professional photographers offer tips on how to capture an image that will convey a special memory.
Subscribe today to read more!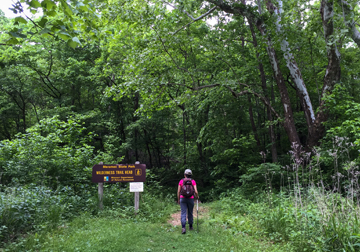 CHANGES IN LATITUDE

by DIANA LAMBDIN MEYER
Jimmy Buffett is normally associated with tropical islands, but Missouri's Lake of the Ozarks is home to one of the newest Margaritaville resorts.
Subscribe today to read more!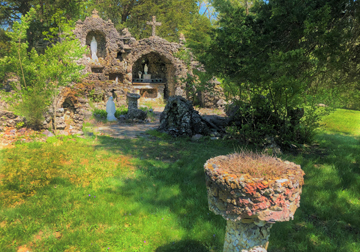 STEAM-DRIVEN DINOSAURS

by GARY ELLISON
Steam engine enthusiasts gather in Southwest Missouri, offering a free glimpse at the early stages of the Industrial Age.
Subscribe today to read more!
LEGENDS & LANTERNS

by GARY FIGGINS
It's unusually warm for a late-October morning as families meander along the brick sidewalks that flank the similarly-paved street stretching the length of the St. Charles' historic district. The Missouri River traces the city's eastern edge, looking much the same as when Lewis and Clark cast off to explore the nation's newly-acquired western territory more than 200 years earlier. Except for the casino that towers above the south end of the historic district—and the cadence of vehicles bouncing across the red bricks—those clinging to the remnants of a long summer could have easily been transported back to the Victorian Age.

CLICK HERE TO READ MORE
For more than 20 years Show-Me Missouri's team of professional travel writers and photographers have provided readers with the opportunity to explore nearly every square mile of the Show-Me State . It's the next best thing to being here.
SHOW-ME MISSOURI
P.O. Box 53
Kennett, Missouri 63857

Toll-Free: (888) 751-6334
Local: 573-888-1100
Email: info@showmemissouri.net
Click here to subscribe and receive four issues per year of THE travel magazine of Missouri.