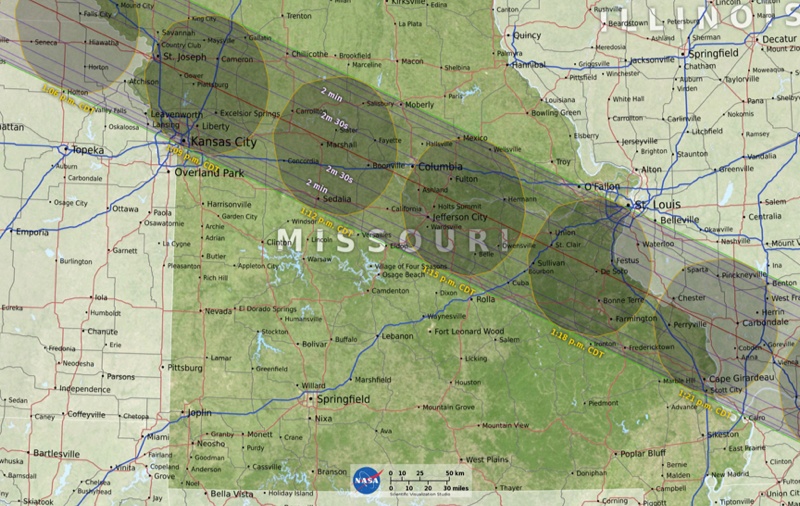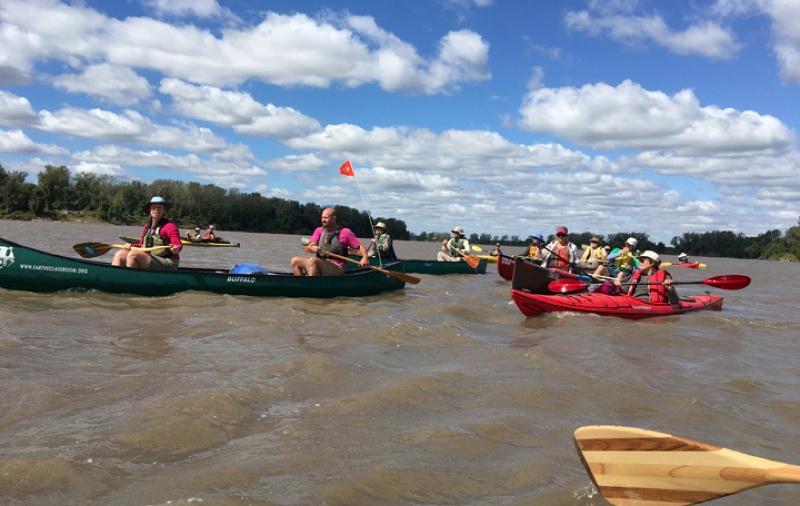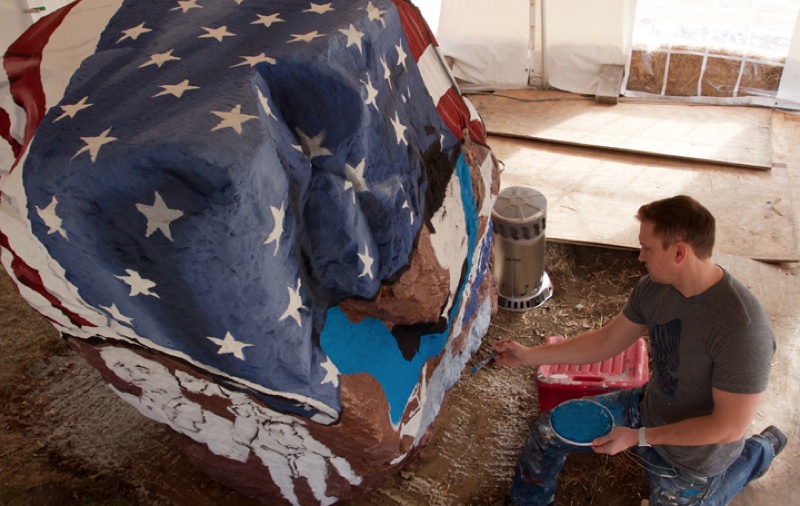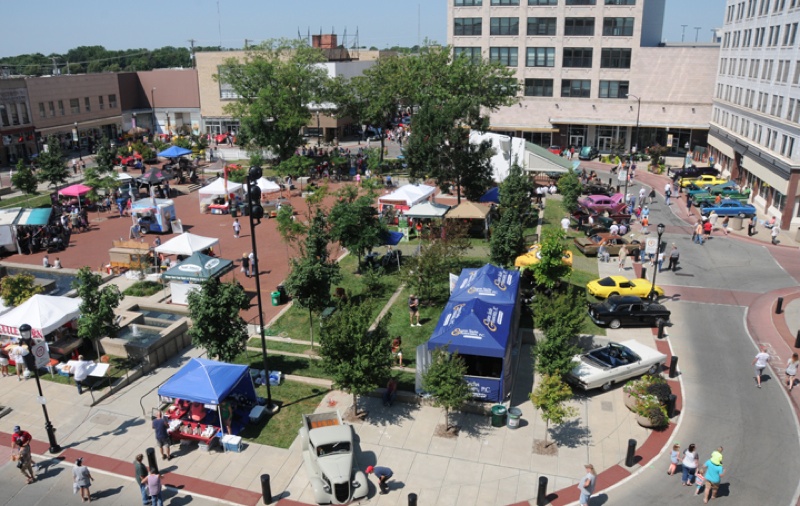 ---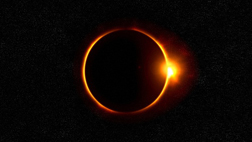 MISSOURI'S GREAT SOLAR ECLIPSE
by JIM WINNERMAN
For the first time since 1869 a total solar eclipse will track across Missouri, and it is expected to draw hundreds of thousands of spectators to view this celestial phenomenon that will bring darkness to the middle of the day.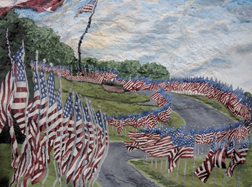 FREEDOM ROCKS

by DIANA LAMBDIN MEYER
Since the age of 19, artist Ray Sorenson has been painting patriotic images on boulders throughout Iowa, and this year he expands into Missouri as two Freedom Rocks are unveiled to the public in Nodaway and Cape Girardeau Counties.
Subscribe today to read more!
---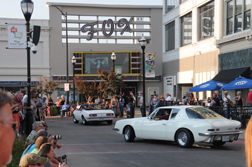 THE BIRTHPLACE OF ROUTE 66 FESTIVAL

by GARY ELLISON
Springfield celebrates the birthplace of the country's most famous transcontinental highway with a downtown party and enough classic cars to give plenty of kicks to avid automobile enthusiasts.
Subscribe today to read more!
---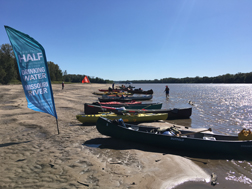 100 MILES ON THE BIG MUDDY

by BARBARA GIBBS OSTMANN
Writer Barbara Gibbs Ostmann joins other outdoor enthusiasts as they canoe and kayak 100 miles on the Missouri River from Hermann to St. Louis where the river joins the Mighty Mississippi.
Subscribe today to read more!