November 2014
by JOHN DRAKE ROBINSON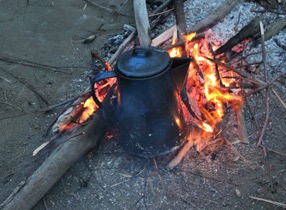 A dozen winters ago, when my job involved promoting Missouri travel, I found myself in the cold canyons of Manhattan, in an office, face-to-face with the editor of a major publication that shall remain nameless, except to say that it's national in scope and geographic in nature. The editor was cordial, but all business.
Read More...
August 2014
by JOHN DRAKE ROBINSON
artist rendering of the original Munger-Moss (now the Elbow Inn) by Clarke Harvey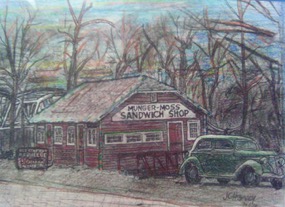 I found a hideaway. When I rolled to its door, a thundershower was beating down on the low slung structure made mostly of logs with mud chinks, its back wall standing just a couple of feet above the swollen Big Piney River.
Read More...