A giant, curved LED screen creates the illusion of an underwater scene in the main lobby of the St. Louis Aquarium.

Rye whiskey is made in a fermenter at J. Rieger & Company distillery in Kansas City.

Vintage Mustangs line Jefferson City's High Street during Shelbyfest.




Bothwell Lodge provides a scenic view of the expansive forest outside Sedalia.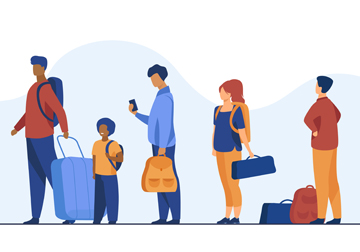 UNDER THE SEA
by JIM WINNERMAN
Once one of the busiest train stations in the country, Union Station in St. Louis is now home to a sprawling interactive aquarium and entertainment complex that is sure to thrill both young and old.
Subscribe today to read more!
FAMILY SPIRITS

by GARY ELLISON
A 19th century Kansas City distillery once again breathes life into the the city's East Bottoms thanks to the founder's great-great-great-grandson.
Subscribe today to read more!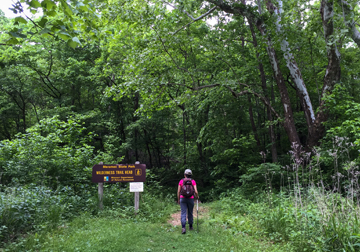 SEDALIA'S CASTLE

by JIM WINNERMAN
A country retreat outside Sedalia has overlooked the surrounding forest for more than a hundred years and will hopefully stand for years to come.
Subscribe today to read more!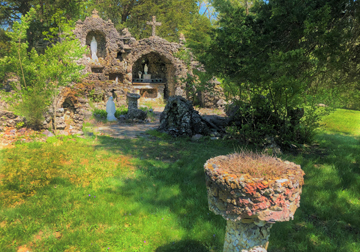 MUSTANG MANIA

by GARY FIGGINS
What began as an informal gathering of five men who had just taken ownership of their new Ford Mustangs has become one of the largest anual gatherings of car enthusiasts in the Midwest.
Subscribe today to read more!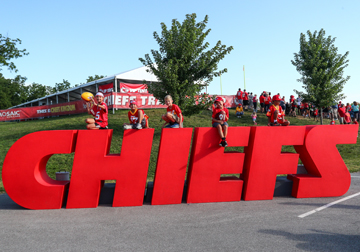 JIM THE WONDER DOG

by JIM WINNERMAN
Jim was not an ordinary hunting companion. This wonder dog raised in Marshall wowed people with his uncanny abilities.
Subscribe today to read more!
SACRED GROUND

by KRIS LOKEMOEN
Architecture and artwork displayed throughout houses of worship are often a glimpse into the lives of the congregations that built them. Join us on a six-part series that originally appeared in the Spring 2007 issue of Show-Me Missouri as we explore the history of just a few of St. Louis' notable churches and the congregations that built them.
CLICK HERE TO READ MORE
For more than 20 years Show-Me Missouri's team of professional travel writers and photographers have provided readers with the opportunity to explore nearly every square mile of the Show-Me State . It's the next best thing to being here.
SHOW-ME MISSOURI
P.O. Box 53
Kennett, Missouri 63857

Toll-Free: (888) 751-6334
Local: 573-888-1100
Email: info@showmemissouri.net
Click here to subscribe and receive four issues per year of THE travel magazine of Missouri.