The Mississippi River makes two 180-degree bends near New Madrid, a feature that played prominently in the Union's first river victory against Confederate forces.

Floating and fishing on the crystal clear Jack's Fork River brings countless families and individuals to Eminence.

Trollies that once clanged up and down Delmar Boulevard will return to the area this summer.

Springfield's Hammons Field has been named AA Field of the Year five times.
GREAT RIVER ROAD TRIP

by DIANA LAMBDIN MEYER
Passing through 10 states along a 2,300-mile journey from Minnesota to the Gulf of Mexico, the Great River Road represents the heart and soul of America.
Subscribe today to read more!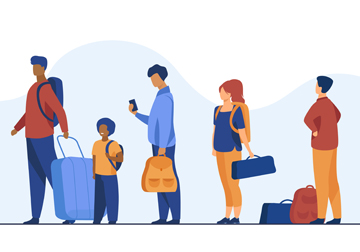 150 YEARS & COUNTING

by BARBARA GIBBS OSTMANN
The little town of Eminence celebrates its 150th anniversary in 2018, but it was only a year ago that flood waters were threatening to wash it away.
Subscribe today to read more!
THE LOOP

by JIM WINNERMAN
What began as one man's dream to open a venue to enjoy music and show off his collections of jukeboxes and memorabilia has transformed a two-mile stretch of Delmar Avenue into one of the "coolest streets in America."
Subscribe today to read more!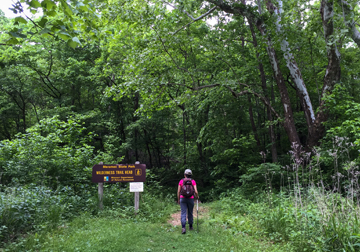 TRAINING GROUND

by GARY ELLISON
Minor league baseball provides not only a place for future stars to hone their skills but also a way for the league to test ways to improve the game.
Subscribe today to read more!

by ELIZABETH HEY
In the near future, tiny Versailles, population 2500, might just be known for its up-and-coming brewmaster, Chris Byars. Owner of the Bee's Knees Ale House with his wife, Pam, they met on a blind date at the lake on Friday the 13th.


Pam manages the restaurant, which is known for built-to-order pizzas topped with house-made sauces. Specialty pizzas rotate into the repertoire. Sandwiches, nachos and salads also compliment the craft beer.

Subscribe today to read more!
by JOHN ROBINSON
Hannibal is home of great voices from your childhood.


Next time you sit down with the kids to watch Disney's Pinocchio, listen to the cricket. He was born here. At least, his voice was born here. When that loveable bug sings "When You Wish Upon a Star," the voice of Jiminy Cricket is a Hannibalian named Cliff Edwards.


Subscribe today to read more!

by ELIZABETH HEY
Celebrating 30 years of welcoming guests, the School House Bed and Breakfast, now listed on the National Register of Historic Places, served as Rocheport's four-room school until 1972.


As the story goes, Friends of Rocheport purchased the vacant building to prevent this piece of history from being converted into a hay barn. Prior to the completion of the Katy Trail, the inn opened with six guest rooms. Today, this circa 1914 brick structure boasts 11 luxurious rooms, plus accommodations in two guest houses.


Subscribe today to read more!