Comedian Jeff Houghton interviews a guest during the taping of his syndicated television show in Springfield.

High school musicians play Christmas carols during Jefferson City's Living Windows downtown festival.

Crisp late-autumn or early-winter mornings can produce mystical frost flowers along Missouri's trails.




Eve Cacella fires a creation in one of Third Degree Glass Factory's 2,000-degree ovens.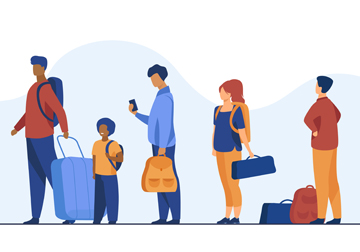 THE LATE SHIFT
by DIANA LAMBDIN MEYER
Most people associate late-night talk shows with New York or Los Angeles, but Springfield comedian Jeff Houghton's stage is right in the middle of fly-over country.
Subscribe today to read more!
LIVING WINDOWS

by GARY FIGGINS
Downtown business districts in four Missouri communities prove that popular holiday-themed window displays are not just found in the big cities.
Subscribe today to read more!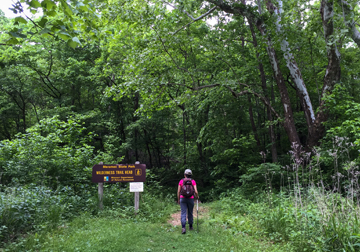 GLASS CASTLE

by BILL MOTCHAN
A St. Louis glassmaking studio offers a creative outlet for those looking to escape the bitter cold of winter.
Subscribe today to read more!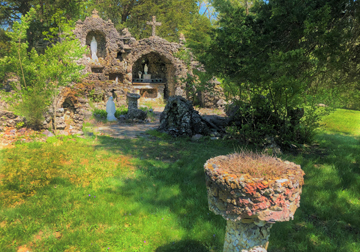 FRAGILE FLOWERS

by BARBARA GIBBS OSTMANN
Although not truly flowers, the mystical creations of nature known as frost flowers can be found on crisp mornings in late autumn or early winter.
Subscribe today to read more!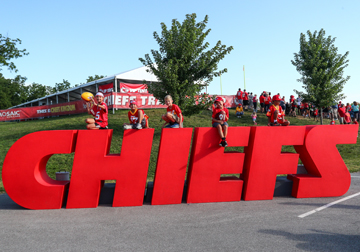 HISTORY ON THE SQUARE

by GARY ELLISON
A new museum in downtown Springfield undertakes the task of sharing the city's stories through interactive exhibits that appeal to every age group.
Subscribe today to read more!
SPARKLE AND SHINE

by GARY FIGGINS
The smell of fresh greenery is matched only by the brilliance of sparkling lights and a whole palette of colors when the Missouri Governor's Mansion opens its doors for the annual Candlelight Tours the first weekend of each December. The two-night event is the culmination of several months of planning and a final marathon week of decorating as volunteer elves deck the halls of the Renaissance Revival Victorian structure that has served as the home for every first family since 1872.

CLICK HERE TO READ MORE
SOUNDS OF STARKENBURG

by BARBARA GIBBS OSTMANN
Since its start in 2004, the annual Sounds of Starkenburg concert in the beautiful St. Martin's Church Museum in Starkenburg has become a must-do part of holiday celebrations for hundreds of people, so much so that in 2014 the organizers added a third performance to accommodate the crowds. The combination of historic church setting, stirring music and a scenic drive in the country make this a memorable outing.

CLICK HERE TO READ MORE
For more than 20 years Show-Me Missouri's team of professional travel writers and photographers have provided readers with the opportunity to explore nearly every square mile of the Show-Me State . It's the next best thing to being here.
SHOW-ME MISSOURI
P.O. Box 53
Kennett, Missouri 63857

Toll-Free: (888) 751-6334
Local: 573-888-1100
Email: info@showmemissouri.net
Click here to subscribe and receive four issues per year of THE travel magazine of Missouri.