MONUMENTAL TRANSFORMATION

Visitors to the Gateway Arch National Park will find it much easier to access the monument grounds and the underground museum, all of which have been completely renovated.

Missouri's college campuses offer a spectacular showcase for fall colors.

Curling Vine Winery in Branson is one of a number of wineries and craft breweries participating in the Ozarks Tap and Pour Tour.

Locally grown and raised foods are highlighted in an annual Southeast Missouri dinner.
A MONUMENTAL TRANSFORMATION

by JIM WINNERMAN
After a five-year 380 million renovation, the only remaining thing unchanged at the Gateway Arch is the Arch, itself, an overhaul that brings with it a new name: Gateway Arch National Park.
Subscribe today to read more!
COLLEGE COLORS

by DIANA LAMBDIN MEYER
Missouri takes a back seat to no place when it comes to showing off its fall colors, and some of the best locations to experience them are on the state's college campuses.
Subscribe today to read more!
TAP AND POUR TOUR

by GARY ELLISON
The Ozarks Tap and Pour Tour winds from Springfield to Branson, providing an opportunity for lovers of adult beverages to experience some stimulating flavors.
Subscribe today to read more!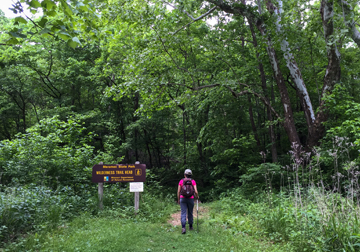 FARM TO TABLE

by GARY FIGGINS
An annual outdoor dinner in Southeast Missouri promotes locally grown foods and the area's largest economic engine—agriculture.
Subscribe today to read more!